My son has struggled with math all his life, until now. Even though he is not a wiz at it, he is having a lot of success with CTCMath and I could not be happier. The lessons are just the right length to be able to retain the information and there are enough problems so as to no overwhelm him.
I would highly recommend this math program and I have used many!
Gwen Doggett
Philadelphia, PA
This is a great website for learning math, and this could be one of the greatest math websites ever made! CTCMath, well it helped because I am waaaay better at math then I was before! If I could rate this website, I would give it ten stars!
Darren Schroeder
(4th Grade student)
Statham, Georgia
My daughter has suceeded so much because of your program! She loves how easily-taught this curriculm is. Thanks so much for helping her pass her finals!
Lisa Brewer
Chesnee, South Carolina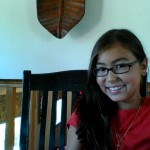 I think that CTCMath is awesome! It is very helpful, and explains things very easily. Thank you! :) :D
Sienna Pawlitschek
(5th Grade student)
Mankato, Minnesota
"Makes it Easy to Understand"
I am not a fan of math, but CTCMath makes it fun and easier to understand. Thank you CTCMath!
Gina Bertaina
(5th Grade student)
Waikoloa, Hawaii
I love it, we are doing homeschool and we were looking for a quick video/questions and came upon CTCMath. We were able to finish 2nd grade and now working on 3rd grade.
Nataliya Onishchenko
Honolulu, HI
I am in LOVE with this program! I am a homeschooling mom of 3 boys.
My oldest son was starting to get into math that was a bit over my head so I thought this would be the perfect supplement to his current curriculum. It has turned out to be so much more.
The kids love how easy the videos are to follow and there is no more fighting everyday to get there math done.
YES, i said it, NO MORE MATH TEARS! Not only are the kids enjoying math now but I am learning right along with them. Each lesson is set up so simply that even I (the notorious math hater) can follow right along. I have never fallen in love with a curriculum this fast before. Thank you CTCMath you are my math dreams come true.
Belinda Holmes
Port St Lucie, FL
Hello to all the families who are thinking about supplementing their homeschool curriculum with CTCMath.
As a busy wife and Mama who enjoys teaching her children and spending some of the most important years of life with them, i was in need of a Math rescue!!!
Our youngest son is very bright but easily frustrated when things don't seem to come easy for him. Math seemed to be his Achilles heal in academics. CTCMath has been the necessary tool that allows me the freedom, in a way, to do other lessons with my younger children. I am always available to help when needed.
One of the greatest gains is that our son is building up his confidence which he so desperately needed regarding math. He now doesn't rely on Mama as often as a result.
He is able to overcome his struggles and move on to the next grade faster as a result.
Michelle Garris
Fort Pierce, Florida
We absolutely love it! My son had trouble with math prior to starting this program and never wanted to do his work. Now he actually wants to do it, or at least doesn't mind it, which is already a huge plus!! ;) I love how it tracks his progress and send me notices via email. Its very helpful! I recommend your program to everyone I talk to. Thank you so much for creating such a fun and affordable program!
Oksana Zalesov
Brighton, CO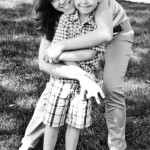 I just wanted to say how much help CTCMath has been for me! The videos are VERY helpful, and I enjoy doing CTC. Thanks! :)
Allejandra
(6th Grade student)
Mankato, Minnesota
We homeschool our four children and are currently doing 2nd, 3rd, and 6th. My kids ASK to do math!! I am so happy with this program. I am seeing real understanding-not just punching in answers. Love it!
Elizabeth Weinlick
Woodbury, Minnesota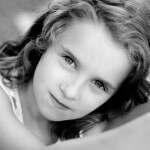 Thank you CTCMath!!! Your program has helped me so much with Fractions and I appreciate that. I enjoy CTCMath more than my normal math!
Cassia Denner
(6th Grade student)
Dover, Illinois
I have 3 boys using CTCMath and they all love it. The lessons are short enough that they don't get disinterested too early, yet thorough enough for them to grasp the concept.
Angel Foskey
Gray, Tennessee
Hi I'm Raelyn and I love this Math.
I understand everything that I do!! Hands Down best math I've ever done!!!!!!!
Raelyn Neriah Brewer
(5th Grade student)
Chesnee, South Carolina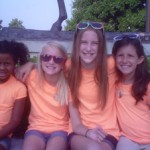 The lessons are short enough to keep my kids' attention, and they both love that they can pick the lesson and not burn out on any certain area. I love that I can keep track of their progress and leave the math lessons to CTCMath!
Laura Dennis
Florence, Alabama