I homeschool my kids and I use this math with my son who is in 3rd grade and it has been a blessing to us both! Sometimes it's hard to explain things to them in a way that they understand and therefore we both get frustrated.
This program is working for him so well! He has had so many "ah-ha" moments!! It truly has put a smile on both our faces!! Thank You so much!!!
Angela Ward
Cabot, AR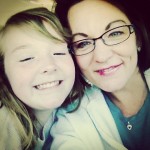 Since using CTCMath, Karlee has stopped stressing over math and I find her actually enjoying it. Thank you so much for all you have done to help her find success in a subject she hated but now enjoys!
Penny LeClair
Marion, NY
I was falling behind in math. I have been doing pre-algebra since 6th grade I am now in 8th. My mom and I have been looking for a math website that would teach me the way I needed. After trying book after book and a few websites my mom found CTCMath and we tried it out and I liked it and had learned so much more in 3 days then I had in 3 years.
I am about to begin Algebra 1 and CTCMath is how I am going to learn it. So I just wanna say thanks to the creators of this wonderful website for helping me with my math. And also whoever the guy is who speaks for the lessons, YOU HAVE AN AWESOME VOICE!!
Andrew Bartley
(Basic Math and Pre-Algebra student)
Chesapeake, VA
This is an amazing program for my kids! I am a homeschooling mother and this makes my job SO much easier! My son Benjamin is really into gaming and the speed skills really motivate him. Laura never enjoyed math, in fact she hated it until CTCMath changed everything. And my youngest daughter literally beats up her older siblings for computer time (to advance on her math)! Thank you CTCMath!!! You are the BEST!
Amy Hopkins
Minneapolis, MN
Dear CTCMath, I love CTCMath, it's just amazing!! :-) Me and my sister (Aidan), used to dread math. But now we're asking all the time, ''Mom, can do math now? Please!!"
It's so much easier than dealing with all those math papers, its only take seconds to log in. There's all ways a lesson on how to do the math you picked. CTCMath, is wonderful!
Thank You CTCMath!! God Bless
Addison May
(5th Grade student)
Graham, NC
I love this website so much. Everything is what I wanted out of math. In public school it was really stressful and I NEVER got a 100% in math, But now I have multiple 100%'s and I'm so grateful I'm taking lessons on this website.
A lot of stress that has been in my mind has gotten flushed down the toilet because of this website! You are a great teacher I give you 5 stars *****!!! Thank you soooooo much!
Grace Cunningham
(5th Grade student)
Suwanee, GA
As a homeschooling parent with 7 children, this program is a life-saver! One price for all of my kiddos, and I am able to feel confident that they are all learning what they should be.
The layout is very user friendly and easy to use, even for my elementary students.
Thank you!
Bonnie Isaac
Johnson City, NY
My kids are finally "getting" math! I have tried several different traditional and non-traditional math programs.
This is this first time my kids are not only getting it, but also asking to do more math! I frequently hear one or the other of them saying, "He makes this so easy!"
Thank you CTCMath!
Allison Moore
Ware Shoals, South Carolina
I hated Saxon math and then my mom found out about CTCMath and now math is much more easy for me. It's more helpful and it teaches you better.
I also like how you get certificates at the end of each lesson and test, it makes me feel proud of my work. I'm almost in 7th grade now and CTC has really helped me and my family!
Josie G. Norton
(6th Grade student)
Summerville, GA
This is such a great math program. I had been struggling with my math before when my mom told me about CTCMath. I love this math!!
My sisters and brothers love this too. I live in a home of ten children and my mom often had to stay up late to help me. Now she just checks up with us. And she tells all of her friends about it.
Thank you so much for teaching me through sixth grade.
Emmanuela
(6th Grade student)
Youngsville, NC
Thank you so much for providing CTCMath!!! It has been such an incredible blessing to our family. A subject that once seemed extremely difficult for my children has now become fun, simple and enjoyable for them to learn. I am a mother of 7 and am currently homeschooling 5 of them. CTCMath has been a tremendous help for me, personally.
I don't feel as overwhelmed as I did prior to CTCMath. Having to figure out what math level each of my children were in was difficult at times and the nightly curriculum planning had become draining. I came to a point where I started to dread waking up in the morning because I couldn't take one more day of hearing my children complain, or even cry at me because I was giving them another math lesson.
When I introduced my children to CTCMath, they were actually excited to learn about math. I was absolutely blown away at how motivated each one of them were to get on the computer and start their math lessons every morning. A few of my children even asked me to get back onto CTCMath after school during their free time. Before CTCMath, I would have a DAILY battle with my third child about school. He's one of the ones that would start crying just because he had to do math that day. Just this morning he THANKED ME for allowing him to get on the computer to do his math. It warmed my heart.
Thank you so very much for providing overwhelmed homeschooling parents with such an incredible tool to teach their children math. Thank you for providing easy lessons for our children to better understand math concepts. Thank you for your passion for the subject and for pouring out that passion on others through what you do.
Mindy Vaupel
Youder, CO
This is the best program we have found for math. For the lower grades we used Saxon and it worked well, but then it got a little too complicated and redundant for my son. Lots of arguments and tears. Tried a few other solutions and once we tried CTCMath we are back to learning.
Excellent program. You get the full deal but the lessons are short and the video instructions are excellent!!
I highly recommend this program. Especially if you have a struggling or reluctant learner.
Jacqui Trammell
Murphysboro, Illinois
I purchased CTCMath with the idea of starting only one of my seven students. After two weeks, I have put away all other math books and they are all doing CTCMath. We absolutely love it! It's the subject they now enjoy most.....all of them.
The lessons are easy to understand, short but very precise and enjoyable. An added benefit is the fact that I do not have to grade math papers anymore.
Everything is done for them.
Additionally, I am not very savvy when it comes to computers, but I found the entire process, from setting up users to login and so forth, extremely easy. I cannot tell you how big a fan I am of CTCMath. I'm telling all my friends about it. Thank you!
Tracey Tsantles
Youngsville, North Carolina
My son is enjoying this math program. It works well. We can take a diagnostic test, see what areas he needs to work on, and do only the lessons that he needs help on. This keeps us from wasting time on busy work.
Joshua Kroeker
Casper, WY
CTCMath has made math a LOT easier! It makes math fun and I always want to do more! I wish they had more programs like this one.
Annamaria Zechman
(4th Grade student)
Ingleside, Illinois