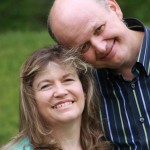 CTCMath has been so beneficial for several of my children. I love the option of being able to go back and review difficult subject matter and area where review is necessary.
Susan McCurdy
Tilton, IL
I am so happy with CTCMath my daughter in Kindergarten absolutely loves it and I love that she can progress from one level to next. My son uses the algebra course and I tremendously appreciate the topics and all the exercises.
I love that I can print the worksheets also for xtra practice. I love everything about CTC and I recommend it.
It's easy on the pocket book and very convenient. I love automatic grading feature which is a big help. I thank God for you CTC Team
Diana Burrell
(Algebra 1 student)
Palm Bay, FL
My daughter was like me when I was younger; she hated math! I had my 4th grade daughter start back at Kindergarten level just to make sure she didn't miss anything. She breezed through all of it up to her grade level in no time, and with NO complaints!
And the best part is while sitting with her I was learning things I never knew. It blew my mind and has transformed me into someone who isn't so fearful of math anymore!
We love CTCMath!
Bonnie Kreutzberg
Fort Meade, MD
This is a great math program! I don't know why I didn't try CTCMath before. One of my high school children has learning disability and this program is the best for anyone. I tried other curriculums and it was very frustrated, I highly recommend CTCMath.
Thank you Pat, you are a genius.
Natalia Santos
Centreville, VA
This is one of the best no-nonsense math curriculum there is for homeschooling parents. I have my undergrad in math (applied, not education), and have found it to be thorough without overbearing, and keeps parents up to date on progress, as well. It is a wonderful bonus that all grade levels are available to each student, prompting us to insure each topic is adequately undergirded by preceding material!
Jim Valentine
Mitchell, IN
This website has really helped me! I used to be doing worksheet math and I was falling behind terribly! Now that I am working on this website, I have been getting 90-100%. I highly recommend this curriculum for any student! From kindergarten to college!
Julie DeCourcey
Spotsylvania, VA
I am homeschooled, and I use this as my main math curriculum; and it has never failed to disappoint. The interface is very intuitive, especially the new HTML5 design. Thank you, mate :)
Dawoud Najmudin
(Basic Math and Pre-Algebra student)
Welland, Ontario
I am really seeing how it is helping my daughter understand many of the methods. Most of the time she was lost and didn't understand. I had to go back to some basic 3rd grade so she could understand. I love that feature, being able to move through grades and being able to rewind lessons. Even I am learning! Thanks
Miriam Arias
Angleton, TX
We have been using CTCMath with our four children for the past two years and couldn't be happier!
When I talk to non-homeschooling parents, they say their biggest worry about homeschooling their children would be the high school math. And I confidently tell them that CTCMath has great instructional videos and I see my kids excelling in their math.
We love CTCMath
The Ginn Family
Orlando, FL
I am very pleased with CTCMath! I love doing and teaching math, but I find that these lessons are so concise that my kids do much better with them!
Joy Hall
Ropesville, TX
This program is amazing for my family. I have three children 2nd, 3rd & 4th grade. Two have special needs and both are able to be successful with this program.
Becky Givens
Sanford, NC
I love math now, I hated it at first, and it was my worst subject, now it's my best!"
Candace Sampson
(4th Grade student)
San Antonio, TX
I simply cannot say thank CTCMath enough for the help it has been to my son! He used to cry when I said it was time for math. Now, he enjoys it and understands it! We will be sticking with CTCMath for good! Thank you so much!!
Samantha Keith
Barrigada, Guam
CTCMath has been a HUGE blessing for our family. Its hard to juggle multiple students and we tried several different curriculums. I wasn't fond of Math You See or other video/online programs. I was lost until I found CTCMath. I am thrilled with this program and couldn't ask for anything more."
Loraine Materasso
St Petersburg, FL
My daughter is loving the Kindergarten work on the computer!! She feels like Mommy, working on the computer!! AND is learning so much!! This program has lessons that are very thorough and very easy to follow!! LOVE IT!!!
Sandra Cherrie
Seguin, TX