I love this program and so do my kids. We have tried every homeschool math program out there. This is the best one for all types of learners, especially for the ones who have learned to dread math. This has changed our whole school year for the better. This will be the permanent math pick for the rest of our homeschool years.
Ciera Osipenko
Lancaster, Pennsylvania
Absolutely amazing! can't wait every morning to get it done. The lessons are so fun and so are the questions. The teacher's accent is cool as well. When I'm done I want to do some more.
Daelyn Johannsen
(5th Grade student)
Glendale, Arizona
CTCMath is an amazing program for all grades. The lectures are very helpful. The lessons are very detailed and easy to understand. They explain everything very thoroughly. I love CTCMath and I wouldn't do any other program.
Sarah Higgins
Cincinnati, Ohia
I love it! They explain the problems really well. I'm getting A's on subjects I never seemed to know. I know we will use this website again next year!
Savannah Bentley
(5th Grade student)
Clare, Michigan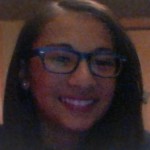 Thank you so much for CTCMath! I never really understood math, but now I'm starting to get it! :)
Thank you!!!!
Allejandra Pawlitschek
(6th Grade student)
Mankato, Minnesota
I love this math program. It has great incentives for my youngest child and keeps my two older children on task. I like the videos and coverage of the topics. It is well organized and easy for me as a parent to keep track of my kids progress!
Jennifer Hayward
Valrico, Florida
We love CTCMath! This is our first year of homeschooling. Math has always been a struggle for my daughter. We have used CTCMath to reteach the concepts that were not thoroughly taught in public school. We began by taking my daughter back to 3rd grade. In two months she has progressed from 3rd grade to the 5th grade level she should be in. My daughter says I finally understand Math!
Crystal Lovato
Dayton, Ohio
As a mom of 6, CTCMath has restored sanity to my homeschooling day! I love that it enables me to juggle one-on-one time with each of my young children, and they love the lessons! Thank you so much for your program!
Pam Gardner
Murphy, North Carolina
We've just started this program for my son who is dyslexic. He really likes using the computer as opposed to bookwork! Each lesson is explained so well. He actually WANTS to do Math now, which is a far cry from last year! Thank you CTCMath!!!
Jeannette Grills
Dieppe, New Brunswick
I have a daughter who needed math help to get into college. We tried a reliable tutor but the tutor wasn't able to help much. I saw your program online and decided it was way cheaper than a private tutor! After using your program for several months, she was able to get into college. Thank you (for helping her and saving us a lot of money :)!
Janice Berger
Canton, Georgia
So far we are loving CTCMath. The questions at the end are efficient, but still effective, I love that I can print all the grades and keep track of them easily. The lessons are appropriate in length to keep my children's attention. Thanks for all you do!!!
Misty Goodman
Tumwater, Washington
I have four children, all of whom are using CTCMaths online. Even though it has only been three days since starting it, the kids are all really enjoying it and asking to do their maths. The program has been a breath of fresh air for our maths.
The younger kids enjoy using the iPad for maths as they can use the audio for questions which means I don't have to sit with them and read out each question.
Ruth De'Ath
Woodend, North Canterbury
I just wanted to say that I have tried many math programs for my 14 year and my 10 year old with a lot of hard work. I don't consider myself good at math so it was a real struggle for me to teach them especially now that we are getting into higher levels of math. I found your program and the sample about fractions. My husband and I both watched it and it was so great! What a gift of teaching God blessed this teacher with. I sat down with my kids and said I want you try this, and to my surprise they both did two lessons without complaint! Thank you so much for making my life a little easier! :)
Marsha Waybright
Bowden, West Virginia
Both my boys are using CTCMath (4th and 5th). Since we just started I can't say too much other than they love it! I'm impressed with the teaching. They love the immediate recognition of good work! Glad I found CTCMath!!
Amy Oliver
Friendswood, Texas
I love CTCMath it is so much fun! My favorite thing is the Speed Skills!
Meghan Cusinato
(5th Grade student)
Lorton, Virginia