Where has this been all our lives!!! Our family loves it!!!
Melissa Carroll
Eustis, Florida
I think that CTCMath is awesome in so many ways. With a regular teacher, you can't go back and rewind whatever it is they said. With CTCMath, however, you can. That is why I love CTCMath.
Joshua Alaka'i Ruesch
(Basic Math and Pre-Algebra student)
Hurricane, Utah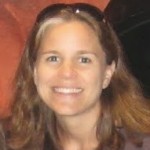 I've tried many online math programs so I wasn't sure how I would feel about this one. I was pleasantly surprised! I like how the lessons are short and to the point. The site is easy to navigate and understand. I also feel like it could be used as the sole math program or as a supplement, which is how we are currently using it right now.
Christine
I'm in the 7th grade, but I was struggling so much with math that my parents were at a loss with what to do. We found this program, started it, I started on the 4th grade level, because that is where I am. And now I'm doing better than ever. Hallelujah!
Susanna Alias
(4th Grade student)
Schenectady, New York
i used to HATE math but ever since my mom signed me up for CTCMath its been amazing=)
cyndle hall
(Basic Math and Pre-Algebra student)
wichita, kansas
CTCMath has been great for my daughter. Sometimes we use it to reinforce a topic we have studied and other times we use it to teach a new concept. We will continue to use for several years.
Dana Ewing
Oxford, mississippi
I love this math! I had one online math that was really nice....but this one is GREAT!
Natalie McClintock
(5th Grade student)
Seminole, Florida
I used to hate doing math. Now that I get to use CTCMath, I love doing my math! My little brother loves it too.
Seth Margolis
(4th Grade student)
Palatine, Illinois
CTCMath is the best math program I have every been in, thank you for making it so understandable
Megan Flory
(Algebra 1 student)
Swanton, Ohio
Math is not my strong point but ctc helps me undersand better!
Sydney bray
(5th Grade student)
CTCMath is very good for kids all ages. I`m a 5th Grader and math on here is very easy I personally love it #CTCMath Rocks
Raelyn
(5th Grade student)
My daughter is in kindergarten math. She is 3.5 years old. She is doing great. I am so impressed with this program. She loves the activities and this program makes teaching math so easy. Thank you!!
Chelsea Sheppard
Midlothian, Virginia
I love this math!!!! It is so easy to understand. I feel so much smarter now!!! It makes school even funner than it was before!!! Im 11 and use to have trouble with math but now its really easy, challenging but easy! I love school, its an adventure and CTCMath makes it a better adventure!!!! If your a first time online math user, I would suggest using CTCMath!
Raelyn
(5th Grade student)
I really love CTCMath because the lessons are east to understand and are well taught. The questions are easy when you get the lesson and you feel very proud when you get a 100. There are goals to work towards, and medals as well. It is a very fun experience.
Alexandria Allen
(6th Grade student)
Amarillo, Texas
CTCMath has helped me so much! The lessons explain everything that you need to know. I understand the lessons and get a good grade on them because they explain it so well. Thank you CTCMath.
Daniel Hedbloom
(Basic Math and Pre-Algebra student)
Warner Robins, Georgia